Picture Gift Ideas
Have you been rushing around the stores desperate to find a truly original present for some occasion? Are you searching for the perfect way to show your love or gratitude to someone special? An ideal present doesn't have to be branded and expensive. What is most valuable about a present is the evidence that you put some thought and effort into it. Then, why not spend some time making something individual and unique by yourself? With smart computer software available today it doesn't require any special skills and tools. Let's have a look at some picture gift ideas you can realize with its help.
A Photo Book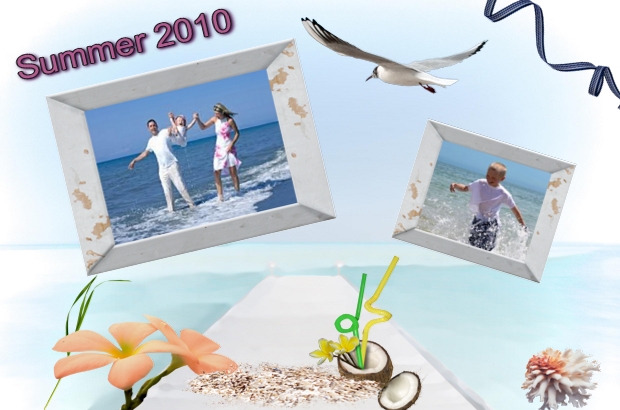 Maybe you share some memories with the recipient, some precious moments that you spent together. A camera to capture those moments is always there, but afterwards we often leave the photos buried in a drawer or in a computer folder. Why not collect them in a photo book? This is a truly personal gift that your loved ones will cherish and display for years to come. With a tastefully designed photo book, it's so nice to recall the beautiful moments of the past. You can set a theme for every page using some template, color, or clipart elements. A good photo collage maker will provide you with an extensive variety of these, so that you can create a photo book dedicated to any occasion and for a person of any age and lifestyle.
A Collage Poster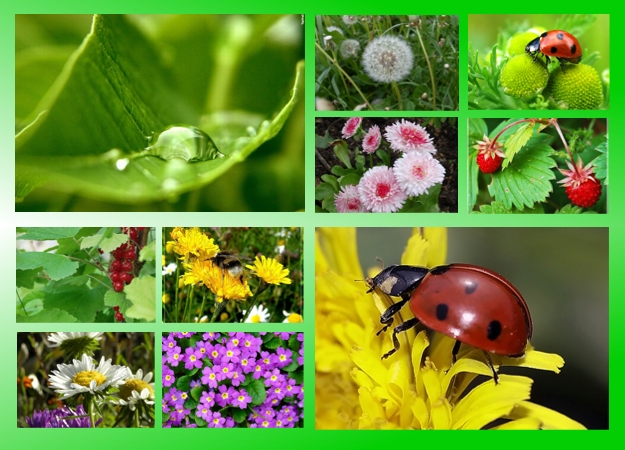 Wall posters have been in fashion for many years now. They add a personal touch to the home and office interior. A wall poster made using the collage technique will significantly impact the whole appearance of the room. There are various photo collage designs that you may find exciting and suitable for your project. A thoughtfully designed picture collage is certain to fit into virtually any interior style - it might be a complementary detail or the major visual accent. You needn't be a professional artist to make a collage poster. Photo Collage Maker from AMS Software allows you to create stylish compositions with a few clicks of the mouse, and ensures a high-quality color-rich appearance when you print the poster.
A Photo Calendar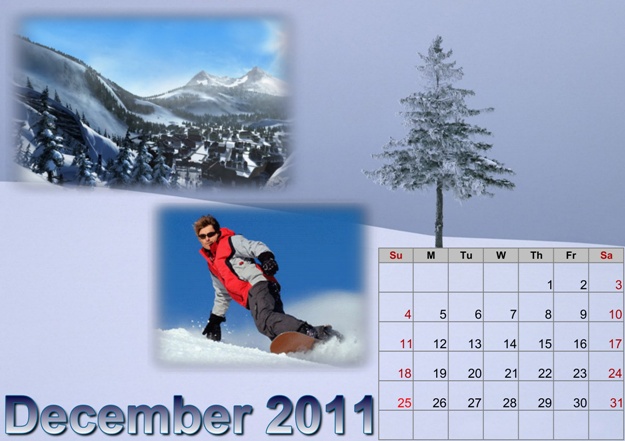 A stylish desktop or wall calendar can be a perfect picture gift idea both for family and for corporate events. Often mistakenly considered to be a Christmas present, a monthly or yearly calendar can be a symbolic gift for many occasions, from a housewarming party to a colleague's promotion. Today, you can design custom themed calendars by yourself, experimenting with the layout and decorations, adding photographs that can be integrated into the composition or serve as background images. It is also possible to add and highlight professional or religious holidays, or any other personal dates meaningful for the recipient. Try using Photo Calendar Software to create amazing calendars!
A Greeting Card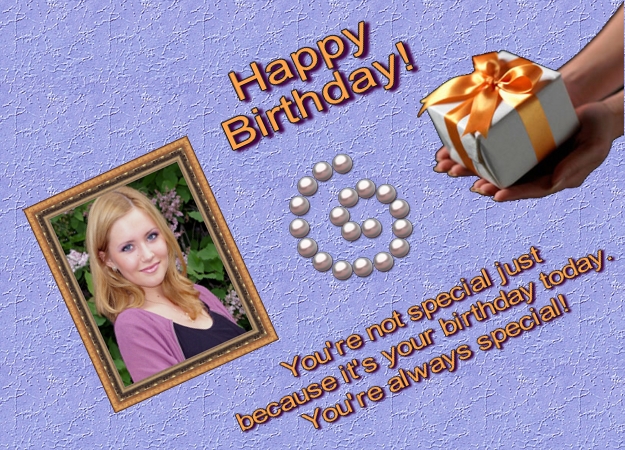 Despite the fact that there is a wide range of pretty ready-made cards available in bookstores, a personalized greeting card designed by you is infinitely more valuable as it shows the recipient how special s/he is. With modern photo collage software you can develop and print a high-quality professional looking card. It can include photographs, clipart, artistic frames and text messages in any style and color. You will find a step-by-step tutorial for doing that here: How to Make a Birthday Card.
We hope you get inspired with one of our picture gift ideas and decide to devote some of your time to creating distinguished personal gifts for your loved ones.