Photo Collage Designs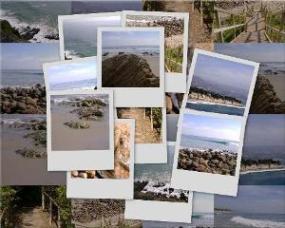 The miracles of digital technology offer almost unlimited capabilities for processing photographs and assembling them into a stunning composition. The photo collage software available today gives you ample opportunities to develop and implement unique photo collage designs. Previously, making a high-quality composition of pictures was the privilege of professionals, but now you can create inimitable smartly designed photo collages by yourself irrespective of experience or expertise. A set of options provided by the computer program will prompt you the best technique to arrange the pictures in a way that gives a special charm to every single element of a harmonious whole.
So, you have decided to make a collage of pictures. You have collected a number of photographs that you would like to bring together, and made a decision concerning the topic or the main idea of your project. Now it's time to think of the most suitable layout. Let's have a look at several popular photo collage designs that you can apply and the ways to do it with the help of a collage maker program.
Grid Style
Also called tile or block style, this is the classic array where pictures are arranged in horizontal and vertical rows. This technique became popular thanks to pop-art designers. However simple it may seem, this layout can be customized by making the grid irregular with cells of different sizes, by aligning the pictures around the central image, by adding a background that sets the scene, by leaving some space between the pictures or adding a border to each of them. No matter which variation you choose, the photo collage software will provide you with all sorts of ready-made grids, so that you don't have to worry about the technical side of the process. If you choose to make a traditional regular grid, though, make sure your photos have about the same proportions, because you might have to crop and resize most of them to fit into the grid.
Jumble Collage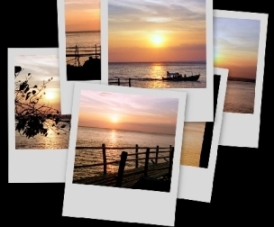 A jumble collage looks like a pile of pictures that appear to be randomly scattered across the canvas and overlap each other. Every single picture is slightly rotated so that the whole composition looks natural and casual – though you might put a great deal of time and effort into shuffling them. You can also arrange the pictures really quickly if you like one of the patterns provided by the photo collage software – just drag and drop each image into a predefined position. Adjusting the angle and the scale of the photos is much easier to do on the computer. While working with each individual picture, you don't disturb the rest and can see the overall composition. Adding a frame, dropping a simple shadow or a fancy mask will visually separate the photos from each other, creating a three-dimensional look. You can also tastefully combine two photo collage designs by spreading the "picture pile" across a grid-style collage.
Blended Style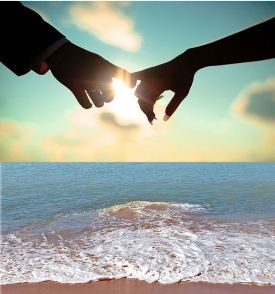 A special graphics technique known as "feathering " is used to create charming compositions where each image has blurred, faded edges. As a result, every single picture appears to be blended into the next making an enchanting impression. To an amateur, it may seem inconceivable how this effect can be achieved. However, it can be done incredibly quickly and easily using masks. A mask adds a gradient to the edges of the image – it goes from opaque to transparent, making the edges fuzzy and thus blending them together. A professional quality photo collage maker offers a wide variety of these, both very simple, like round and rectangular, and fancy, e.g. in the shape of a heart, a star, a leaf, a butterfly, and lots of others. Once you try making a blended collage, it is likely to become your favorite technique.
With these basic photo collage designs, you will feel like a professional artist, able to realize all possible photo collage ideas and create true masterpieces from your photographs!