Make a Collage of Pictures
If you enjoy taking photos, no doubt there are tons of them scattered between your digital camera memory cards, computer folders and online storage facilities like social networking services. Obviously, many of your pictures deserve a better fate! There is a creative way to arrange them – you could make a collage of pictures. It looks far more attractive and impressive than a single picture or a series of pictures displayed in horizontal and vertical rows. In a collage composition, a suitable background and original design elements add special charm to every individual picture.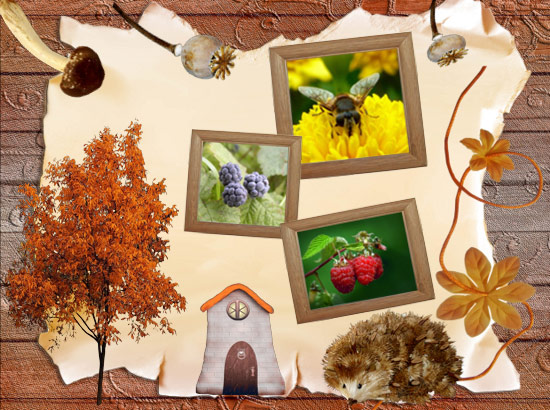 One of the reasons why the collage technique has become so popular among professionals and amateurs is the fact that it doesn't limit your imagination by dictating certain rules. You can be guided either by an original idea or by the materials you have at your hands. The process of making a collage of pictures is often irrational and impulsive. Even after having chosen the items you would like to include in your project, you are always free to add something else at any stage. Just follow your intuition to create a harmonious composition!
Nowadays you can make a collage of pictures using up-to-date that that offers far more opportunities for expressing your creativity than scissors and glue. It will help you implement even the most challenging photo collage ideas. The computer program provides you with a variety of templates and tools that you can apply while experimenting with your pictures. Any occasional mistakes can easily be eliminated using the Undo function, so you needn't be afraid to do something wrong even if you are just a beginner in this form of art.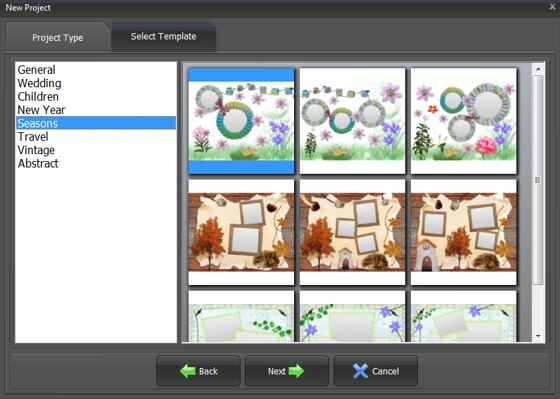 Although many programs for image processing allow you to create a composition of your digital shots, only a specialized photo collage maker has such options as choosing among numerous layout templates from "Family" and "Wedding" to "Vintage" or "Abstract", adding photo frames of any style and colour, selecting different gradients and textures for the canvas etc. Once you start playing with different tools, you will be amazed how extraordinary and personalized your picture can be. Discover your creative potential and have fun by making a collage of pictures!