Photo Collage Ideas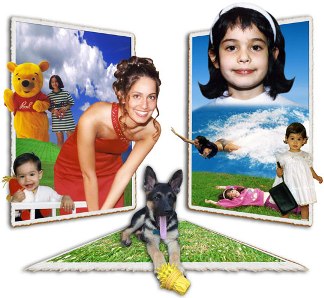 Making an original composition from your photos is an exciting creative activity. With today's photo collage software it has become accessible to everyone. Even if you don't have any special artist skills and tools, it's possible to make an exceptional photo composition you probably couldn't imagine before.
Having decided to make a photo collage, you can do more than merely adding a dozen of pictures to the canvas. No matter what you are going to do with your collage – print it out to hang on the wall in your house, or upload it to Facebook to share with all your friends – your project should be centered around an original idea. Choosing the topic is an important stage of making a picture collage. We would like to offer a few unconventional photo collage ideas you could start with as you develop your collage project.
About You
Combining numerous photos of yourself into a carefully designed collage will show how special you are.
Show yourself in different environments – home, work, sports, party, holiday –your colleagues and acquaintances will be surprised how little they really know you, thus your multi-faceted image can provide incentives for developing and enriching your relationships.
Make a self-portrait of yourself, at different stages of your life – your parents will definitely appreciate the idea and will enjoy sweet memories looking at it.
For Your Home
Decorating your home with collage art works will certainly give your guests something to talk about when they come to visit. Picturesque collages may also improve the internal "atmosphere" of your home, looking at them can calm you down or, vice versa, arouse energy. Here are a couple of photo collage ideas you can realize in interior design.
Create a photo collage for one of the walls in your living room. Find photos that match the style of your interior. For example, the room is designed in tropical style, and you happen to have loads of vacation photos with spectacular views of the ocean and romantic sunsets. Choose a suitable background, select the best pictures and make a unique wall poster!
Maybe you love gardening and growing flowers. No doubt you have numerous photos of your garden that are truly precious for you. Make a colorful collage of your flowers' pictures, and your guests will admire the product of your love and care even when there is snow outside.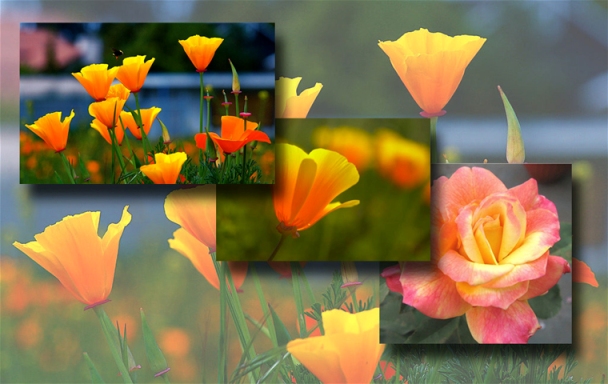 For Your Business
The visual details of your company's image are extremely important nowadays, both for the personnel and for the customers.
A thoroughly prepared photo collage showing your company's products or services can become an impressive 'business card' for your customers. You can put it on the web or print it out choosing the necessary paper format - for a poster, brochure, leaflet etc.
A photo collage showing the company staff will add something special to any corporate event, whether it is a celebration or a team-building activity. Seeing themselves among the coleagues' photos will make everyone feel as part of a friendly family.
We hope you'll find one of these photo collage ideas inspiring. The next step is choosing photo collage software which presents a reliable tool for organizing digital shots into a stylish high quality composition. We recommend Photo Collage Maker as a powerful and convenient image processing program.