How to Create a Personalized Photo Collage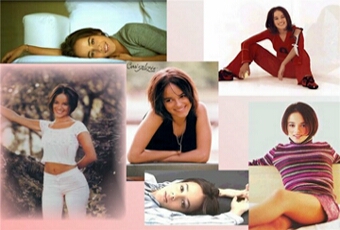 Are you looking for a creative way to capture some wonderful moments of your life, or show your love to a very special person? Do it with pictures! Besides traditional framed photographs and photo books, nowadays there is a popular way to arrange tons of pictures from your camera – it's a photo collage. You can make a stunning composition, where an entire photo album fits into a single picture. With state of the art photo collage software, everyone can create a personalized photo collage. This will make a great gift, or a unique piece of decor for your home or office.
What do you need to create a personalized photo collage?
It's good to start with a central idea – for example, your future collage may be a self-portrait, a tribute to some person, or a year review. The reason will probably prompt the topic. You can also find some in Photo Collage Ideas. A special kind of a personalized photo collage is a dream collage – it is a great way of visualizing your wishes and goals that may help them come true. Learn more about it in How to Make a Dream Collage.
After that, decide how you would like to use it when it's ready. Is it going to be a framed picture, a wall poster, a greeting card, or maybe a Facebook wall collage? There are plenty of options, and your choice will influence the project settings, such as the number of pictures, the format, and the resolution. Make sure you use good quality photographs and high resolution for large projects – this will guarantee the best print output.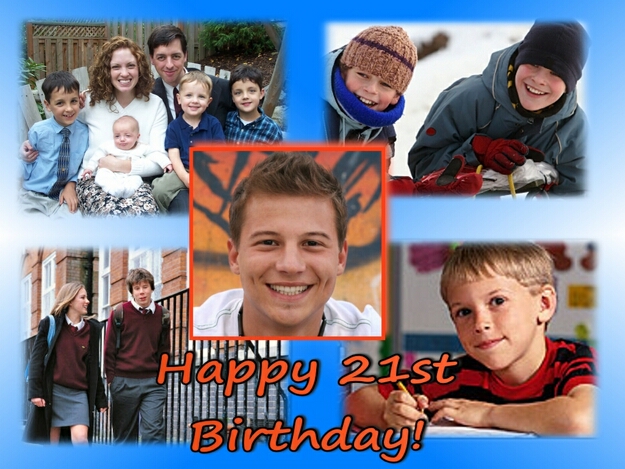 Next, it's time to think of the layout. This can vary from a simple and stylish grid collage, or a jumble collage that looks like a picture pile, to a richly decorated layout from the designer templates gallery. When you create a personalized photo collage, remember who it's devoted to, and consider the preferred style and favorite colors. While making a custom collage you have a wide range of background colors to choose from – solid, gradient, or textured. You can even create a custom gradient blend that will reflect every shade of your composition.
Photo Collage Maker offers a huge set of easy-to-use image editing tools, such as masks and frames. These tools can focus the viewer's attention on certain parts of the composition, making some photos stand out and blending others with the background. In a jumble collage you can quickly do the same with layer buttons – bring a picture forward or send to back with one mouse click.
Captions and clipart decorations will add a final personal touch to your collage. Text and clipart are fully customizable – change their size, move and rotate them as you like. For text captions, pick one of many fonts, create a color fill, add outline and shadow. These details can make all the difference.
All these features of Photo Collage Maker will help you create a personalized photo collage that's really one of a kind!