Scrapbook Page Ideas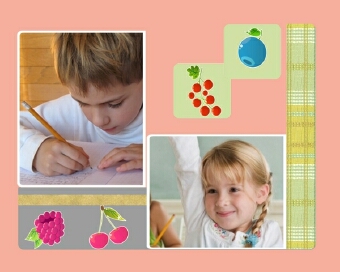 No matter whether you are an experienced scrapbooking addict or just a beginner, you must be familiar with this double feeling at the start of a new scrapbooking project: you are full of inspiration, but also at a loss for decisions. What will be the best way to arrange the pile of pictures you have prepared? What background to choose? How many photos to place on one page without overloading it? Where to put this or that picture? Which decorations will best suit the theme? Searching for scrapbook page ideas often takes you quite a while.
With the appearance of digital scrapbooking software, though, problems of this kind are becoming easier to solve. In traditional scrapbooking you would need a huge collection of pricey supplies to arrange the composition and see what it would look like before final cutting and gluing – and it takes a lot of time. But when you design a scrapbook on your computer, you simply try and apply all possible backgrounds, colors, frames, embellishments, text fonts and more with a couple of mouse clicks, while Undo and Redo features eliminate any risks. An example of a powerful and convenient digital scrapbooking tool is Photo Collage Maker. Lets' have a look at some scrapbook page ideas you can easily implement with its help.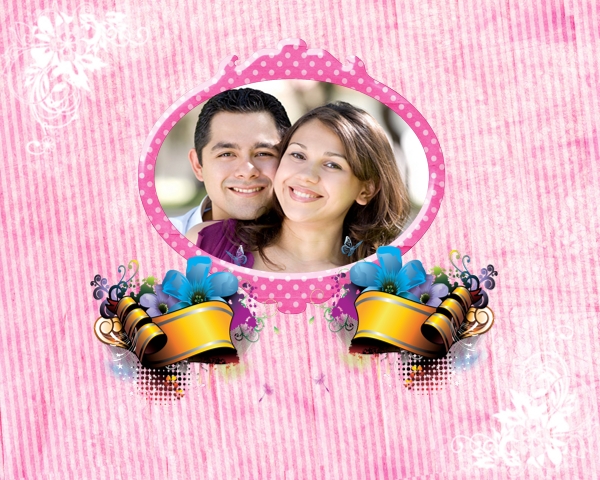 You often want your scrapbook to tell a story, and use quite a lot of pictures for this purpose. When you want to place a number of photos on one page, you will certainly appreciate the layer tools. Bringing certain pictures forward and leaving others in the background, you can highlight your best photos, as well as hide some parts of photos that are not really perfect. Seeing only some part of the photograph with the rest hidden awakes curiosity and imagination. For a more realistic effect, add shadows to the elements that are in the foreground. This function is available in the Layer Settings.
Remember that often less is more. Though scrapbooking is all about decorations and embellishments, the main focus should remain on the photographs. If you have an amazing shot, it might deserve a single page, with a gorgeous frame and just a few decorations. Note that in Photo Collage Maker you will always find several templates with the same theme, each of them for a different number of pictures, from one to five or six. With these, you can quickly create a stylish album. Find more examples of scrapbook page ideas in How to Make a Baby Scrapbook.
A unique opportunity virtually nonexistent in paper scrapbooking is blending the photos into the background. Making a strict frame disappear creates a fascinating impression. Blending is easy and fun with a wide choice of masks. Photo Collage Maker offers dozens of round and rectangular, gradient, fancy and themed masks. They are all found in Frames and Effects tab. An interesting effect can be achieved by combining a mask and dropping a shadow. The latter may have a color matching or contrasting the background.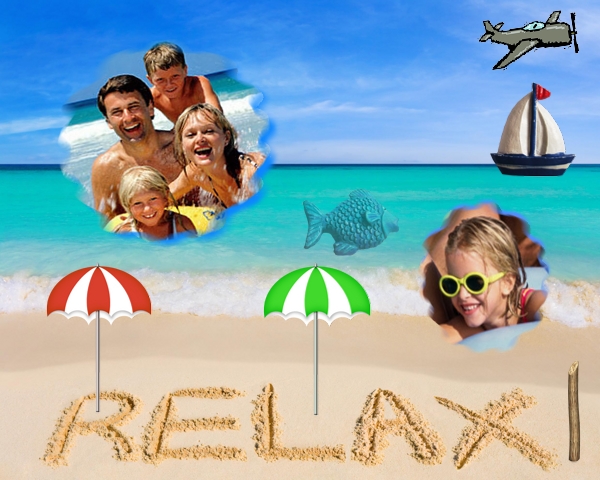 We suggest that you just try and enjoy the rich opportunities offered by Photo Collage Maker to realize all sorts of fancy scrapbook page ideas!