Wedding Scrapbook Ideas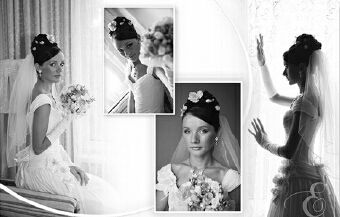 Making a wedding scrapbook is a marvelous tradition. You can relive so many happy moments once again, especially if you do it together with your spouse, and in the end you will have a one-of-a-kind family keepsake that may be passed on to your children and grandchildren. A personalized wedding scrapbook designed by yourself is a perfect complement to the professional album made by your photographer. Even if you cannot say that scrapbooking is one of your hobbies, your wedding is a great occasion to try realizing some wedding scrapbook ideas and probably reveal your creative talents.
Today there is a very convenient tool for this kind of projects – photo collage software. It will provide you with everything you need for making your scrapbook, from professionally designed page layouts and themed templates to photo editing features. The smart software will take care of the technical part of the process, while you are free to focus on the concept you wish to realize. Take a look at some wedding scrapbook ideas that you can bring to life.
Classic Wedding Scrapbook
For a never-fading traditional style scrapbook, choose special wedding page templates that reflect the atmosphere of love and romance reigning on every wedding ceremony. Portrait photographs of bride and groom and the two of them together will perfectly fit into the heart-shaped frames. Small memento embellishments, such as photos of the rings, the bouquet, the garter etc., will give a finishing touch to the portrait composition. In Wedding Photo Collage you can find some examples of classic wedding designs.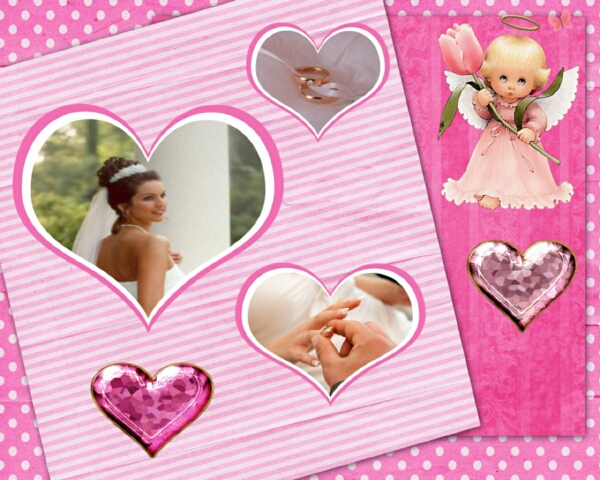 Photojournalistic Approach
An exciting idea is offering one of your guests to become a "reporter" and make a chronicle of the wedding day. For this wedding scrapbook, you may use a lot of amateur shots rather than the traditional posed photographs. Gather more spontaneous and informal pictures. There will surely be a lot of photos taken "behind the scene" - during the preparations for the wedding ceremony, for example. These will suit perfectly as well. All those funny and touching moments will become precious when time goes by.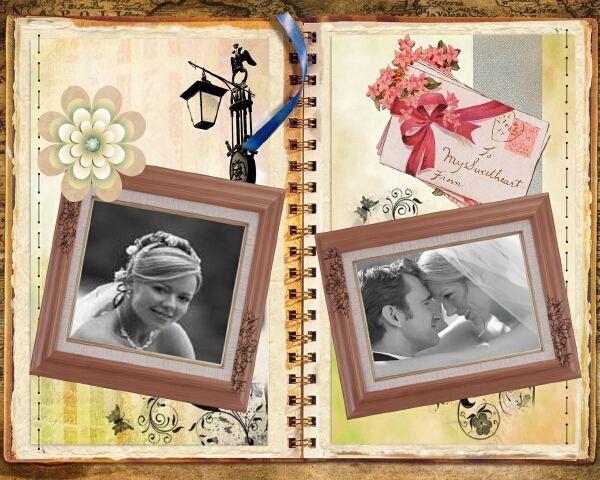 Vintage Wedding Scrapbook
Another popular wedding scrapbook idea is giving your photographs a special charm applying vintage photo effects. Romantic retro look can be achieved by making the pictures monochrome or by using special filters that artificially age them. With Photo Collage Maker, you can easily apply any of these effects. Combined with one of the vintage page templates with stylish frames and decorations, your scrapbook will become a distinctive artwork. It will probably remind you of your parents' and grandparents' wedding albums and valuable family traditions.
Get inspired with these wedding scrapbook ideas and try bringing one of them to life with Photo Collage Maker!